The Who NEWS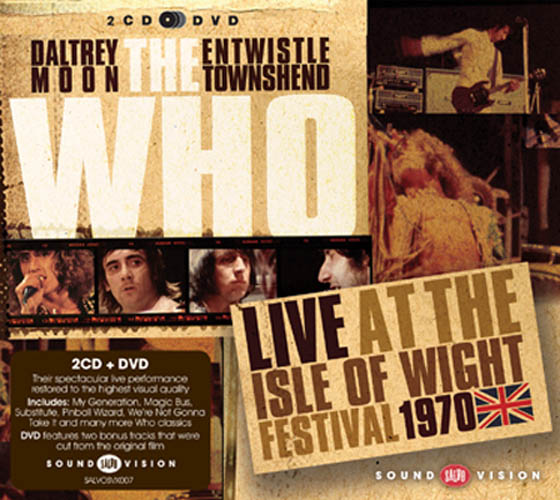 The Who Live At The Isle Of Wight 1970 to be featured on Sounds Of The Seventies, September 1st

The redoubtable Johnnie Walker, presenter of Sounds Of The Seventies on BBC Radio 2, who has been focusing on classic live albums lately, is to heavily feature the Live At The Isle Of Wight Festival 1970 album by The Who on his Sunday September 1st show, beginning at 3pm.
When a live album is featured in this way, the content is spread out across the full two hours of the show. Johnnie will tend to pick two tracks an hour to play from the album and will give each an introduction to add context with the help of archive and interview clips. It effectively creates a sort of "mini-documentary" about the album live on air.
Esteemed journalist and author Patrick Humphries, who wrote the notes for Salvo's best-selling Sound & Vision release, will be contributing his expertise, which should help make for an enlightening experience, and the show will of course be made available on the BBC iPlayer for a week after broadcast.
Click here for the Sounds Of The Seventies homepage.
Click here for the lowdown on our dual format release of The Who Live At The Isle Of Wight Festival 1970.


Read more...