Claudia Brucken NEWS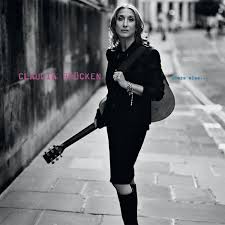 Claudia Brücken to release her new album
Singer and former frontperson of the synthpop bands Propaganda and Act, Claudia Brücken, is releasing a new album Where Else… on October 6th.
You can see the video for the first single from the album, 'Nevermind', here, and you can download it from iTunes and Amazon. For more information about how to pre-order the album please visit her website.
For Union Square's Claudia Brücken releases click here and for Propaganda click here.

Read more...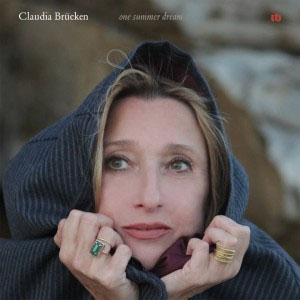 Claudia Brücken releases new single
Europe's leading electronic pop diva will release 'One Summer Dream' as a single from her recent album 'The Lost Are Found' on August 5th. The track is a cover of the 1975 Electric Light Orchestra number and the single will include remixes by Horse Meat Disco's Severino Panzetta and DJ duo Blank & Jones.
Claudia's acclaimed career retrospective collection, ComBined, is available on Salvo. For more details click here.

Read more...

Claudia Brücken confirms 'The Lost Are Found' UK tour dates for March

Following her sell-out show at London's Bush Hall earlier this year, CLAUDIA BRÜCKEN, the first lady of synth-pop, returns to the live stage in March with 5 UK dates, as follows:

Tues 12 March - Glasgow ABC2
Wed 13 March - Birmingham Academy 3
Fri 15 March - Manchester Academy 3
Sat 16 March - London Borderline
Sun 17 March - Brighton Concorde

As well as showcasing songs from her recent album 'The Lost Are Found', which was produced by her frequent collaborator Stephen Hague, Claudia - who first came to prominence as the lead singer with the Düsseldorf group Propaganda in the early 80s - will be performing songs from across her varied canon, many of which can be found on the Salvo retrospective Combined.

Fans of Propaganda should also be sure to investigate Salvo's highly acclaimed deluxe reissue of their first album A Secret Wish, its companion remix album, Wishful Thinking, as well as the brand new compilation, Noise And Girls Come Out To Play / A Compact Introduction To Propaganda, which also contains a generous number of previously unreleased mixes/tracks recorded between 1983 and 1986.


Read more...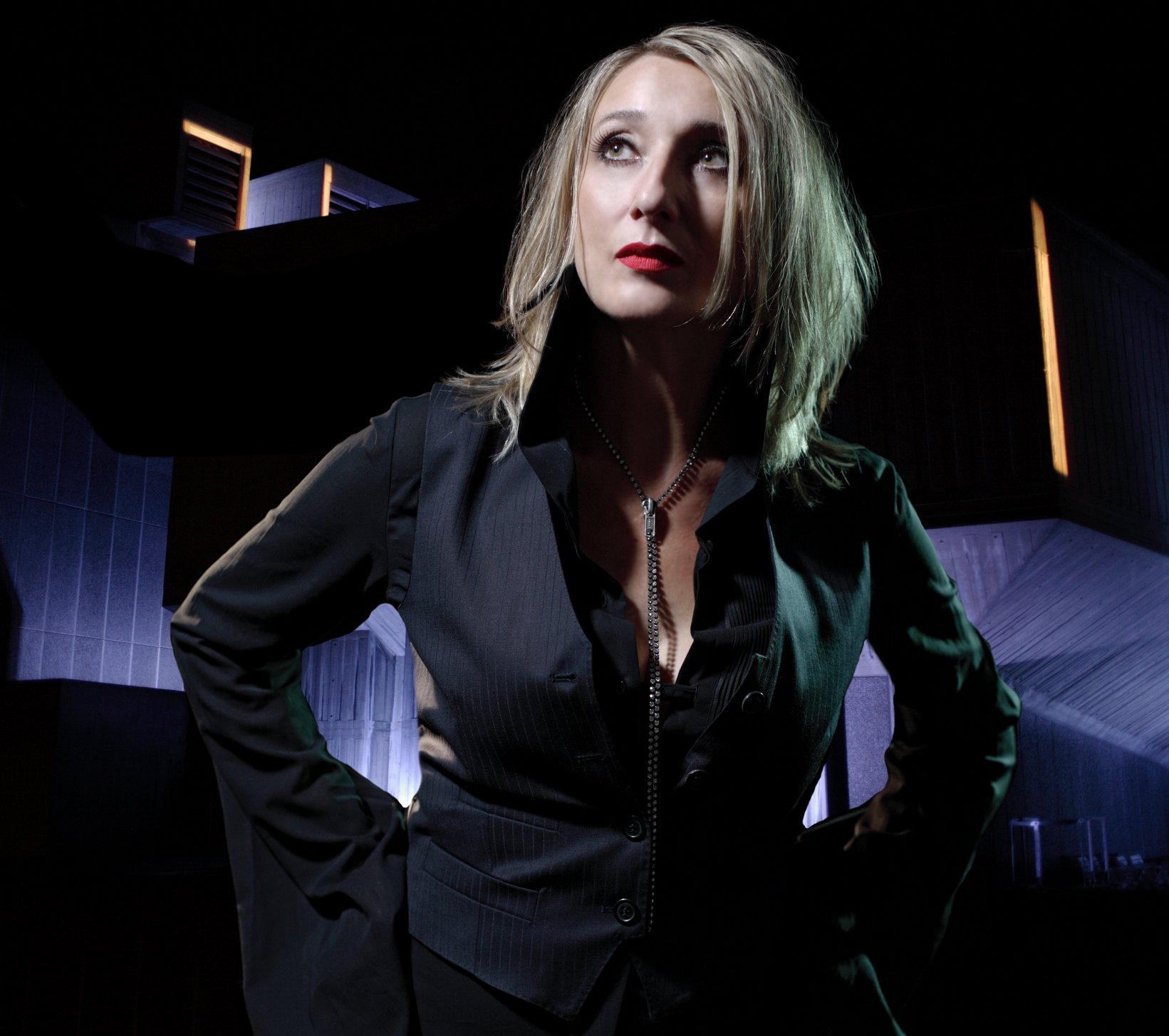 CLAUDIA BRÜCKEN ANNOUNCES LONDON SHOW WITH VERY SPECIAL GUESTS ON JULY 19
CLAUDIA BRÜCKEN will play a one-off show at London's Bush Hall on July 19th at which she will be joined by special guests including OMD's PAUL HUMPHREYS and ANDY MCCLUSKEY, HEAVEN 17's MARTYN WARE and GLENN GREGORY and her former PROPAGANDA bandmate SUSANNE FREYTAG.
Tickets can be purchased here.

The show is to support the release of the new Claudia Brücken DVD, entitled THIS HAPPENED, which will be released on July 23rd.
Prior to that, on June 4th, Salvo/ZTT's long-awaited expanded reissue of Propaganda's A Secret Wish remix project, Wishful Thinking (SALVOCD055) will hit the stores. And, of course, Claudia's life in pop is thoroughly anthologised on Salvo/ZTT's superb collection, ComBined (SALVOCD046).

Read more...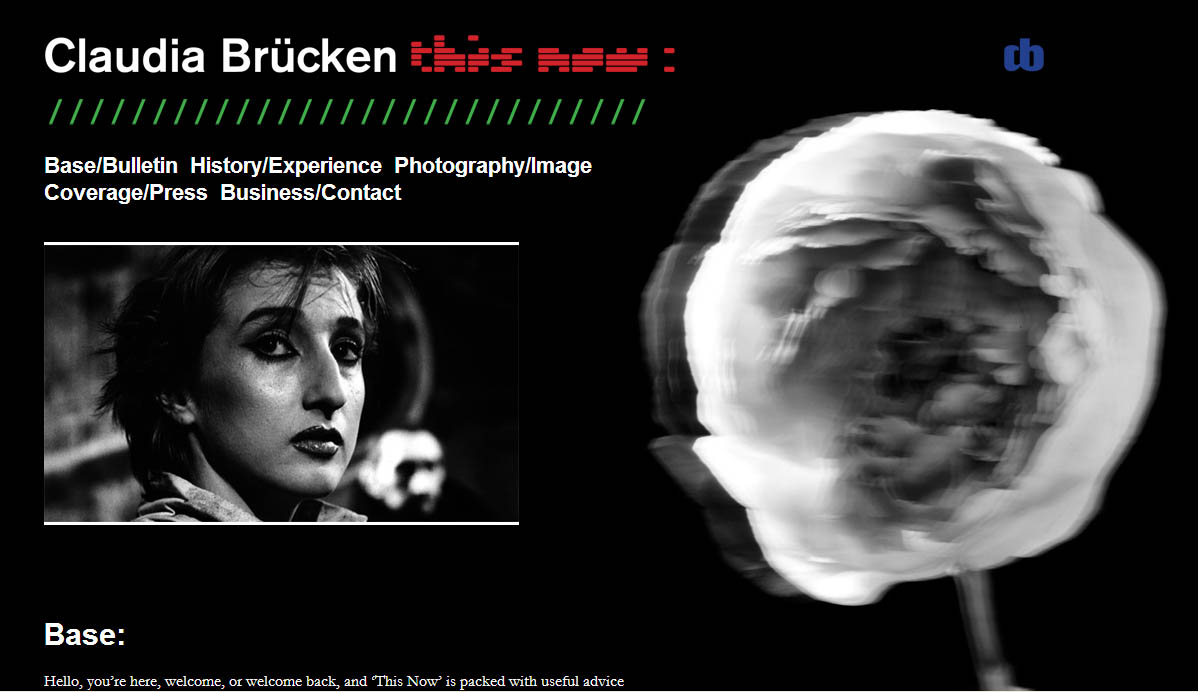 Claudia Brucken launches new website & Scala DVD coming soon!

Teutonic electro-pop icon and former Propaganda lead singer Claudia Brucken's new website - entitled

This Now

- has just gone live and it will, quite naturally, be the number one source for news of her projects, past, present and future.

First news first – the announcement that the DVD film and CD soundtrack of the Claudia Brücken show at the Scala, Kings Cross, London, 2011 - entitled

This Happened

– will be released on the There(there) imprint this summer.

The release will document the event last year at the Scala, Kings Cross, London NW1, when Claudia (and friends) performed a selection of songs from records she has made as part of Propaganda, Act, Shiver of Flowers, Onetwo, as well as some songs from records she made with Andrew Poppy and on her own.

It celebrated the release of a CD compilation of her finest works,

Combined

(SALVOCD046) and she was joined by various special guests including Andy Bell, Glenn Gregory and Martyn Ware, Andrew Poppy and Ralf and Susanne of Propaganda.




Read more...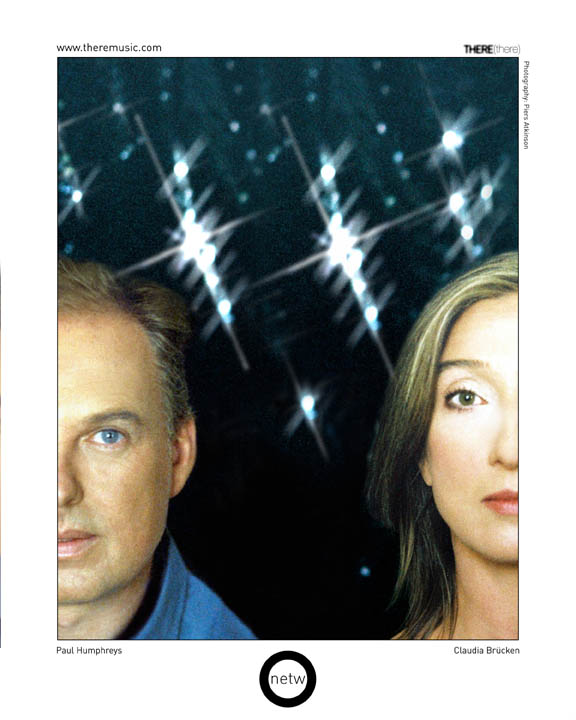 Claudia Brucken to perform at Bestival this Thursday
Bestival on the Isle of Wight is now firmly established as a four-day festival experience and, as ever, there is some fantastic entertainment in store this year. Heading Back To The Phuture, they welcome the return of Mark Jones' electro-fest to kick off the festival in fine style this Thursday (September 8), mixing up appearances from electro-pop legends with cutting edge synth-pop acts. Among the former, Salvo's very own Claudia Brucken in tandem with OMD's Paul Humphreys - as synth super-group OneTwo - are sure to stand out.
Check out her critically-acclaimed recent album - ComBined - here. . .
Read more...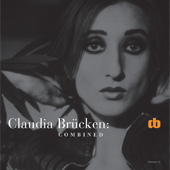 Claudia's Brucken's BBC6 playlist now on Spotify
Claudia Brucken was on BBC 6Music recently, talking about her brand new album, ComBined.
Just like her recent session with Jools Holland on BBC Radio 2, Claudia was invited to choose some of her favourite music for the show and dropped in tracks from Fehlfarben, Kraftwerk, Orchestral Manoeuvres in the Dark, Patti Smith, Crystal Castles with Robert Smith, Robyn, Röyksopp and James Blake... plus a piece of Propaganda and her own latest single, Thank You.
We've pulled her track choices into Spotify so click here to listen to Claudia Brucken's Playlist.
Read more...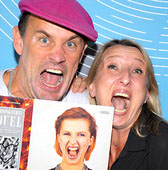 Listen to Claudia Brucken's guest appearance on BBC6 Music last Sunday
For those who couldn't tune into BBC 6 Music last Sunday (May 8) to hear the latest in Mark Jones' occasional series of 6 Mixes exploring synthesised music past and present, for which he was joined by Europe's foremost electronic pop diva and former Propaganda frontwoman Claudia Brücken, the show is available to listen to here for a limited time.
Hailing from Dusseldorf in Germany, Propaganda were signed to Trevor Horn's ZTT label in 1984 by Paul Morley, whom Claudia would later marry. The band hit the charts the next year with their debut album A Secret Wish (SALVOMDCD14) featuring seminal singles 'Dr Mabuse' and 'Duel', and although the band split two years later, Claudia has carried on making music, both as part of a duo with OMD's Paul Humphries and on her own. In this programme, Claudia shares her 'synth-fluences' with Mark, including tunes from Kraftwerk, Patti Smith and La Dusseldorf alongside contemporary electronica from Crystal Castles and James Blake. She also discusses her new solo album on Salvo, Combined (SALVOCD046).
Read more...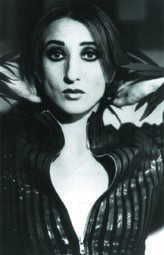 Claudia Brucken announces London concert in March



Europe's leading diva of electronic music, Claudia Brucken, has given us the advance word about a very special London show to take place at The Scala in King's Cross on March 2nd. "Claudia Brucken & friends" will feature a number of other electronic pop luminaries, including Paul Humphreys of OMD, Claudia's former bandmate in Propaganda, Susanne Freytag, Andy Bell (Erasure), Andrew Poppy and Heaven 17's Glenn Gregory and Martin Ware, among others. Taking place less than a month after Salvo/ZTT release Claudia's album, ComBined, it's sure to be quite an event.




Promoted by Live Nation, tickets are on sale now. Click here for details. In the mean time, here's the video for Claudia's brand new single, Thank You, which will be released on St. Valentine's day, February 14.

<
Read more...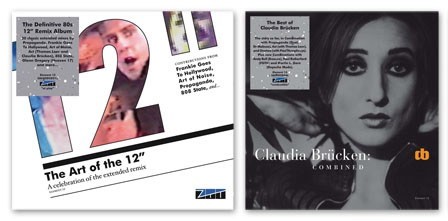 More deluxe reissues from Salvo this February
Salvo's ZTT reissue programme continues in 2011 with top class releases, all available for pre-order from quality retailers now:
Claudia Brucken - ComBined (SALVOCD046)
Claudia's life in pop - the story so far (from 1984 to the present day), in ComBination with Propaganda, Act (with Thomas Leer) and OneTwo (Paul Humphreys) and others. Plus new ComBinations with Andy Bell (Erasure), Paul Rutherford (FGTH) and Martin L. Gore (Depeche Mode). Includes several brand new tracks, including the current single Thank You.
The Art of the 12" (SALVODCD213) (2CD)
From the original house of 12" excess, Trevor Horn and his Robot Orchestra present over 150 minutes of blockbusters, rarities, vanities and mysteries from Frankie Goes To Hollywood, Propaganda, Art of Noise, 808 State and many more.
Read more...