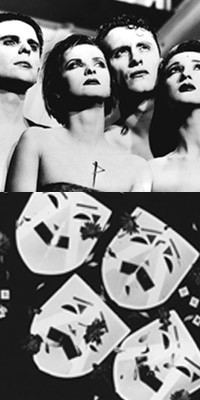 Salvo's deluxe Propaganda and Art of Noise releases both chart!
Down in the Salvo grotto we've been celebrating an unprecedented pair of chart placings this week. At the time of writing both Propaganda's A Secret Wish (deluxe 25th anniversary edition) and Influence, our 2CD Art of Noise retrospective are both sitting comfortably in the Top 150 best-selling albums in the UK (Propaganda entered at No. 36!), a fantastic achievement for catalogue reissues and one that reflects both the the quality of the music and the tremendous job that our Salvo/ZTT production team have done.
Check out the following videos for a taste of the music on offer in these two very special releases.
Read more...