ZTT NEWS

Trevor Horn Band to play rare London show

On 5th March, the Trevor Horn Band play a rare show at London's O2 Shepherd's Bush Empire.

The band features Lol Creme, Steve Lipson, and Ash Soan, and special guests include Seal and others to be announced.

Tickets are available from www.bookingsdirect.com or 0844 338 0000.


Read more...

Check out the ZTT Youtube channel - Zang Tuum Television
Zang Tuum Television is the official YouTube channel from ZTT Records.
A record label that's made a major contribution to the world of music video, we'll be uploading classics and rarities to this channel as the weeks and months progress.
Read more...

ZTT 30th Anniversary Celebration and Amazon online competition

Extensive press coverage of our first ZTT 30th anniversary releases include a Frankie Goes To Hollywood cover story in Classic Pop magazine and a major ZTT Records feature in Record Collector.

Our year-long celebration of the 30th anniversary of one of the UK's most influential, innovative and successful record labels begins with three releases on 10th February: Frankie Said (Deluxe Edition), The Organisation of Pop (London Edition) and The Art of the 12", Volume Three.

Expansively highlighting the breadth and depth of ZTT's collective vision, these stylishly packaged releases features cuts and hit singles from Frankie Goes To Hollywood, Grace Jones, Propaganda, Art of Noise, Seal, 808 State, Shane MacGowan, Kirsty MacColl, Shades of Rhythm, Adamski, Lisa Stansfield, Tom Jones, David Jordan and much much more plus remixes, rare and classic 7" and 12" versions, promo videos, TV performances and classic ZTT experiments and overtures plus new words from Paul Morley.

Frankie Said (Deluxe Edition) brings together - for the first time ever - Frankie Goes To Hollywood's greatest singles, remixes, videos and TV appearances. Noise-shots from the 'Welcome To the Pleasuredome' and 'Liverpool' albums, and rare and unreleased footage from Top Of The Pops, ORS 84 and the Zang Tuum Tum archives. The 24-page booklet also features a new essay from Paul Morley.

The Organisation of Pop (London Edition) is a two-disc, 38-track anthology of the first 30 years of Zang Tuum Tumb. Disc One features 19 hit singles from 1983 to the present day while Disc Two, The Disorganisation of Pop, takes a tour of ZTT's archive of experiments, overtures, remixes and special projects. Paul Morley writes about ZTT's reorganisation of pop in the accompanying 24-page booklet.

The Art of the 12", Volume Three features rare and classic 12" remixes by the godfathers of electronic and pop, threaded together by their off-shoot projects – and another 80s obsession – TV, film and ad themes, from and inspired by The Tube, The Word, Network 7, A Clockwork Orange, Moonlighting, Escape From New York and the golden era of MTV.

Enter the Amazon competition to win a piece of studio equipment and one unused roll of studio tape from SARM West Studios, both signed by Trevor Horn.



Read more...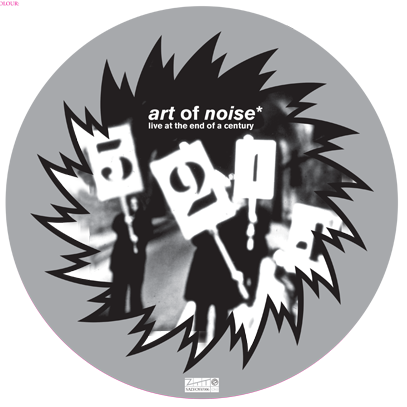 ZTT's Record Store Day 2014 exclusive vinyl
ZTT's Record Store Day 2014 exclusive vinyl release is a 12" picture disc, Art Of Noise Live at the End of a Century. Element 34 is a photodisc introduction to Art of Noise at the End of a Century, the CD/DVD anthology of five years of Art of Noise experimentation and recordings from 1997 to 2002 that will be released in 2014. 'Out of This World', 'Born on a Sunday' and 'Moments in Love' were recorded live from the soundboard at the first Coachella Festival 9th October 1999.
The 12" single will be available exclusively from RSD participating shops on 19th April, 2014. Worth queuing up on a Saturday morning for!
Read more...

Trevor Horn wins MPG Outstanding Contribution award 2014

Congratulations to Trevor Horn, sometime Buggle, ZTT founder and producer extraordinaire, on winning this prestigious award.

By Tom Pakinkis

The Music Producers Guild has named renowned producer, musician and songwriter Trevor Horn as the recipient of its Outstanding Contribution award for 2014.
Horn will be presented with the PPL sponsored award at the MPG's 2014 Awards ceremony on February 13 at London's Park Plaza Riverbank Hotel.

"I'm thrilled that the MPG is recognising Trevor with this award," said chairman of the Music Producers Guild Steve Levine. "I have known Trevor for over 30 years and have always admired his innovative production skills. He has always pioneered the use of new technology and is always happy to exchange and share his knowledge with other producers and with manufactures to help move that technical curve further forward. He is a very worth recipient of this extremely prestigious award."

Fran Nevrkla OBE, chairman of PPL said: "I am absolutely delighted about this very special Award for Trevor Horn whom I have known for so many years. PPL is particularly proud to be the sponsor of this Award, which is bestowed on special individuals by their own community of record producers and others involved in studio production. Trevor is one of the most uniquely talented creative individuals, having achieved international fame both as a recording artist and a producer. His enormous success over so many decades is almost without parallel and it speaks for itself.

"We at PPL offer our profound thanks together with congratulations and compliments to Trevor Horn on his truly extraordinary contribution to British music which is recognised throughout the world."

One of the UK's most influential producers of the last 30 years, Trevor Horn has been responsible for numerous hits for artists such as ABC, Frankie Goes To Hollywood, Grace Jones and Robbie Williams. The award he will receive from the MPG acknowledges those who have made a significant contribution over a long period of time to the success of the UK music recording industry.

Read more...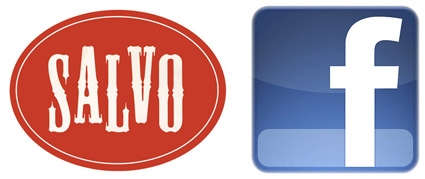 Be a friend of Salvo
If you're not already our Facebook friend, you can 'Like' Salvo by clicking the link below to get daily updates on our releases and artists. While you're there, please 'Like' our other friends too -- Trevor Horn, ZTT, Stiff Records and Madness...
Those all-important links:
Read more...

Salvo starts ZTT reissue programme with 808 State and Buggles
Founded by Trevor Horn, Jill Sinclair and Paul Morley in 1983, ZTT (Zang Tuum Tumb) enjoyed 45 UK Top 40 hits (fifteen of them Top 10) and produced well regarded and highly successful albums by the likes The Art of Noise, Propaganda, Frankie Goes To Hollywood and 808 State.
Under a new deal Salvo will be following up its acclaimed ZTT box set with reissues of all of the label's classic albums as remastered deluxe editions with rare and previously unreleased bonus tracks, new liner notes and photos. First out of the block are two seminal dance albums from 808 State - 90 and ex:el and the long lost second album by The Buggles, which was essentially a Trevor Horn solo album.
With new "electro"-inspired artists like La Roux and Lady GaGa riding high in the charts there has never been a better time to look back at some of the pioneers of electronic dance music. Watch out for more ZTT releases throughout the year.
In the mean time you can view our 808 State trailer here:  
... and listen to 808 State's main man, Graham Massey, being interviewed by Nemone on BBC 6Music here:    
Read more...