The Undertones NEWS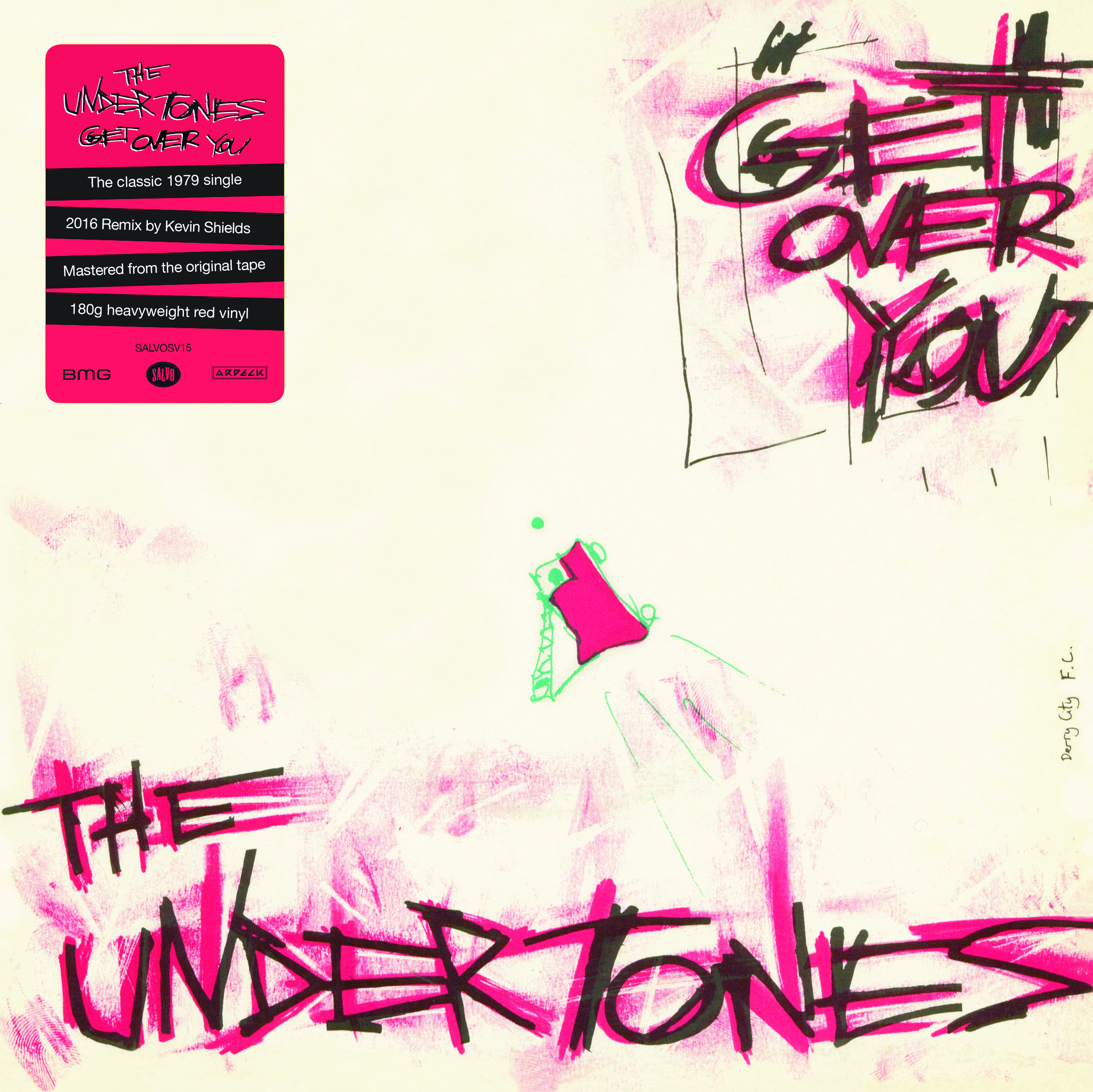 Damian O'Neill says:

Hey Undertone boys and girls,




Please tune in to the Liz Kershaw show on BBC 6Music at 2pm this coming Sat (10th Sept) when me and John will be joining Liz in the studio for a quick chat and where you will hear the first exclusive airing of Kevin Shields stonkin' remix of "Get Over You".

http://www.bbc.co.uk/radio/player/bbc_6music
Read more...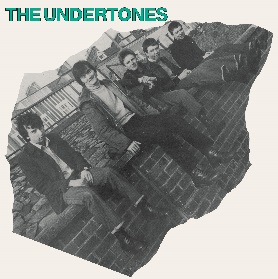 2016 vinyl remaster and digital release of The Undertones
2016 marks the 40th Anniversary of The Undertones and birth of punk, and to celebrate this milestone, Union Square Music are pleased to announce the 2016 vinyl remaster and digital release of the band's highly acclaimed first two albums; 'The Undertones – The Undertones' + 'The Undertones – Hypnotised'. Released 7th October, both LPs are remastered from the original tapes and produced on 180g heavyweight vinyl with original replicated artwork. Also released is a 2016 7" remix of the classic 1979 single 'Get Over You'. Remixed by Kevin Shields (My Bloody Valentine/Primal Scream), the single was remixed from the original multi track tape and available on 180g heavyweight red vinyl.
UK tour dates:
AUGUST
Fri 26th YORK Fibbers Tickets
Sat 27th STOKE ON TRENT The Sugarmill Tickets
OCTOBER
Thur 20th SOUTHAMPTON Engine Rooms Tickets
Fri 21st BRISTOL O2 Academy Tickets
Sat 22nd LEAMINGTON SPA The Assembly Tickets
Thur 27th GATESHEAD Sage Tickets
Fri 28th HOLMFIRTH The Picturedrome SOLD OUT
Sat 29th MANCHESTER Academy Tickets
NOVEMBER
Fri 11th ABERDEEN The Garage Tickets
Sat 12th GLASGOW The Garage Tickets
Sun 13th AYR Town Hall Tickets
Thur 17th BURY ST EDMUNDS The Apex Tickets
Fri 18th NORWICH The Waterfront Tickets
Sat 19th LONDON O2 Forum Tickets
For all our Undertones releases, click here
Read more...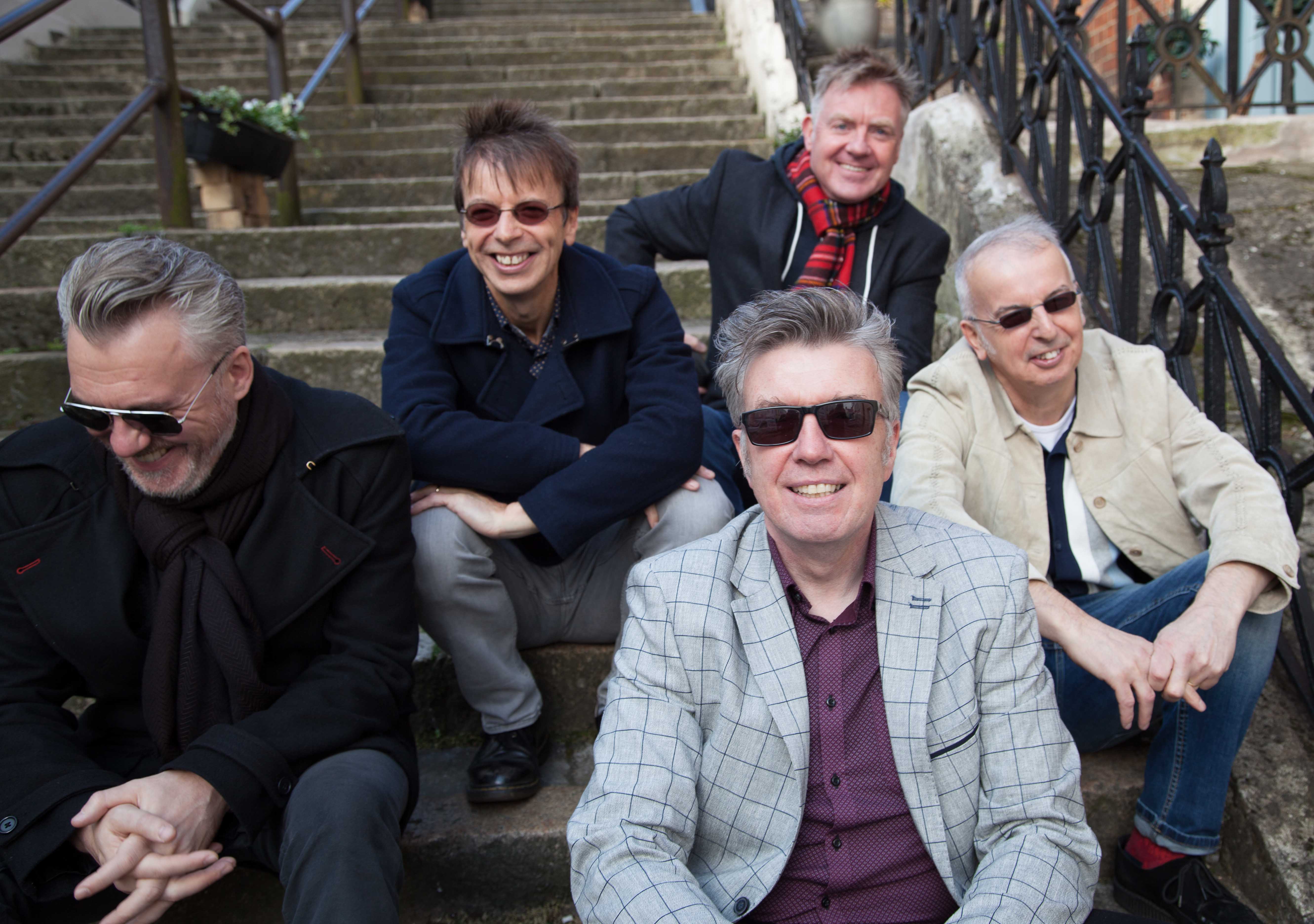 Undertones Debut Album - BBC 6 Music Album Of The Day 6.4.16
As part of their fortieth birthday celebrations, The Undertones will be performing a special hour-long concert.
Recorded in front of a capacity audience at the BBC?s Blackstaff Studios in Belfast. ?The Undertones At The BBC?
will be broadcast on BBC Radio Ulster/Foyle on Monday 30 May at 3pm. Available here
Read more...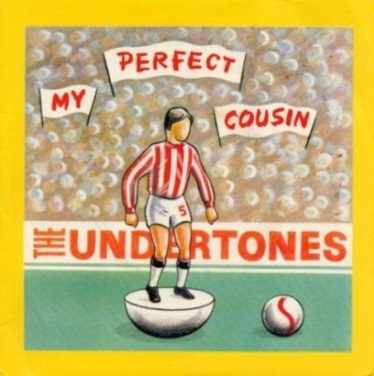 The Undertones Record Store Day single 2016 - My Perfect Cousin

BMG are pleased to announce the re-release of The Undertones 7" single 'My Perfect Cousin / Hard Luck (Again) / I Don't Wanna See (You Again)' for Record Store Day, 16th April 2016. (SALVOSV013).

This release is a limited edition of 1,000 copies.

The single sleeve front cover features moveable magnetic characters - player, ball and banners - with a red vinyl disc.

The single has been re-cut from the original master tapes and mastered by Damian O'Neill from the band, with Noel Summerville, at 3345 Mastering.

The original release was a #9 UK hit in April 1980, The Undertones highest charting single and on the Undertones' critically acclaimed second LP 'Hypnotised', 1980

This new single is available from the independent UK record stores listed on the Record Store Day website: www.recordstoreday.co.uk

***

The Undertones will be touring throughout 2016 in celebration of their 40th Anniversary. Details and tickets are available on the official band website: www.theundertones.com

You can find all of our Undertones releases here.

More exciting Undertones releases will be announced soon.

Read more...

The Undertones Announce 2016 UK tour dates
2016 is the 40th Anniversary of The Undertones and they are delighted to announce that they will be celebrating this anniversary with national and international live shows and some exciting releases.
The first of the live shows that can be confirmed are part of a UK tour:
The Undertones 40th Anniversary Tour
Plus Special Guests
October
20 Southampton - The 1865 - 0844 478 0898 http://www.the1865.com/
21 Bristol - O2 Academy - 0844 478 0898 https://academymusicgroup.com/o2academybristol/
22 Leamington - The Assembly - 0844 478 0898 http://leamingtonassembly.com/
27 Gateshead - Sage - 0191 443 4661 http://www.sagegateshead.com/
28 Holmfirth - The Picturedrome - 0844 478 0898 www.picturedrome.net
29 Manchester - Academy - 0161 832 1111 http://www.manchesteracademy.net/
November
11 Aberdeen - The Garage - www.gigsinscotland.com
12 Glasgow - The Garage - www.gigsinscotland.com
13 Ayr - Town Hall twistedlemon.bigcartel.com
17 Bury St Edmunds - The Apex - 01284 758000 https://www.theapex.co.uk/
18 Norwich - The Waterfront - 01603 508050 https://thewaterfront.ticketabc.com/listings/
19 London - O2 Forum Kentish Town - 0844 478 0898 http://o2forumkentishtown.co.uk/
Tickets on sale from Friday 4th December
Details of releases, tour dates and festival appearances will be announced in 2016
The Undertones emerged from Derry in 1976, the result of five friends learning how to play basic rock and roll. Even by the standards of that decade Derry was not the rock and roll capital of anywhere. With no live bands worth watching, they learned by listening to mail order records, reading one of the few copies of NME that made it to Derry, but most of all from listening to John Peel's wonderful show on BBC Radio One.
Practicing in their bedrooms eventually led to the band recording 'Teenage Kicks E.P.' in 1978 on Terri Hooley's Good Vibrations label in Belfast. The legendary DJ John Peel received a copy and liked it so much he played it twice in a row on his radio show.
You can find all of our Undertones releases here
Read more...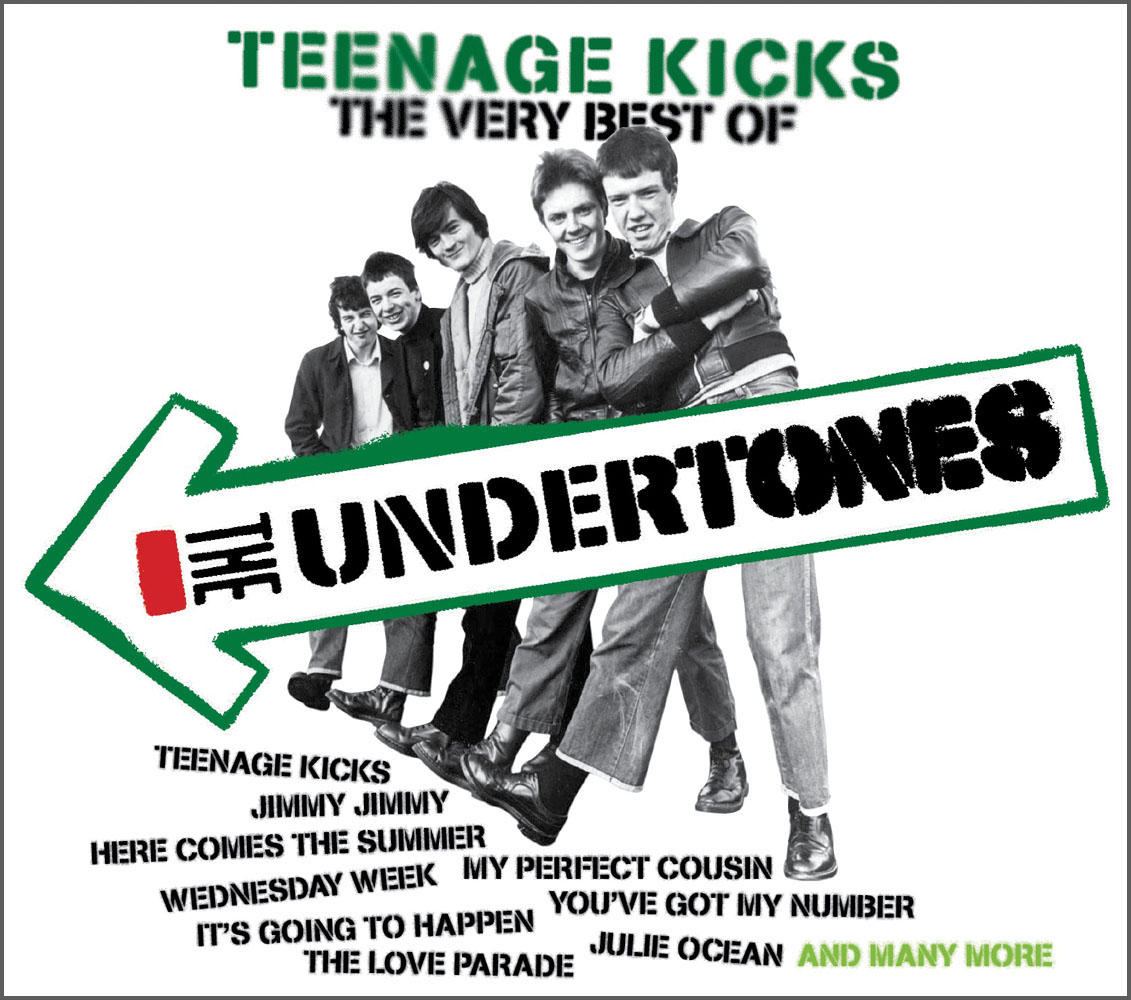 The Undertones confirm live gigs for July and October

Update on the Undertones tour:

Please note that the show at The Brittania, Chatham, Kent has been moved from 19th May to 30th October.

LIVE SHOWS 2015

JULY
10th - Warehouse 23, Wakefield - England
11th - Corbridge Festival 2015, Tynedale Park, Corbridge, Northumberland - England

OCTOBER
30th - The Brittania, Chatham Maritine, Kent - England
31st - Manchester Academy, Manchester - England - Tickets - With From The Jam + The Beat

Visit The Undertones website for full details and ticket links

See our Undertones releases HERE

Read more...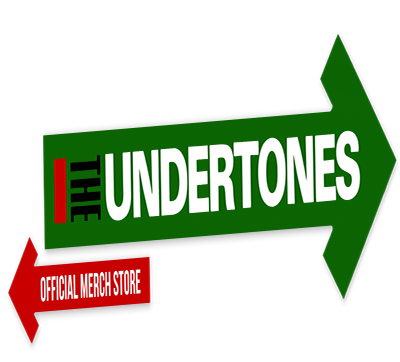 The Undertones Merchandising store now open + 2015 gig info

The Undertones announce the opening of their online merchandising store via their website.

You can access it by going to their website or you can go directly to the store (with link http://the-undertones.tmstor.es/ )




Here are the live shows for 2015 so far, for updates visit their website:

JANUARY

24th - Spiegeltent, Dumfries - Scotland
30th - The Button Factory, Dublin - Ireland

MAY
1st - The Assembly Rooms, Leamington Spa - England 2nd - Clapham Grand, London - England 12th - Trabendo, Paris - France

JULY
11th - Corbridge Festival 2015, Tynedale Park, Corbridge, Northumberland - England


Read more...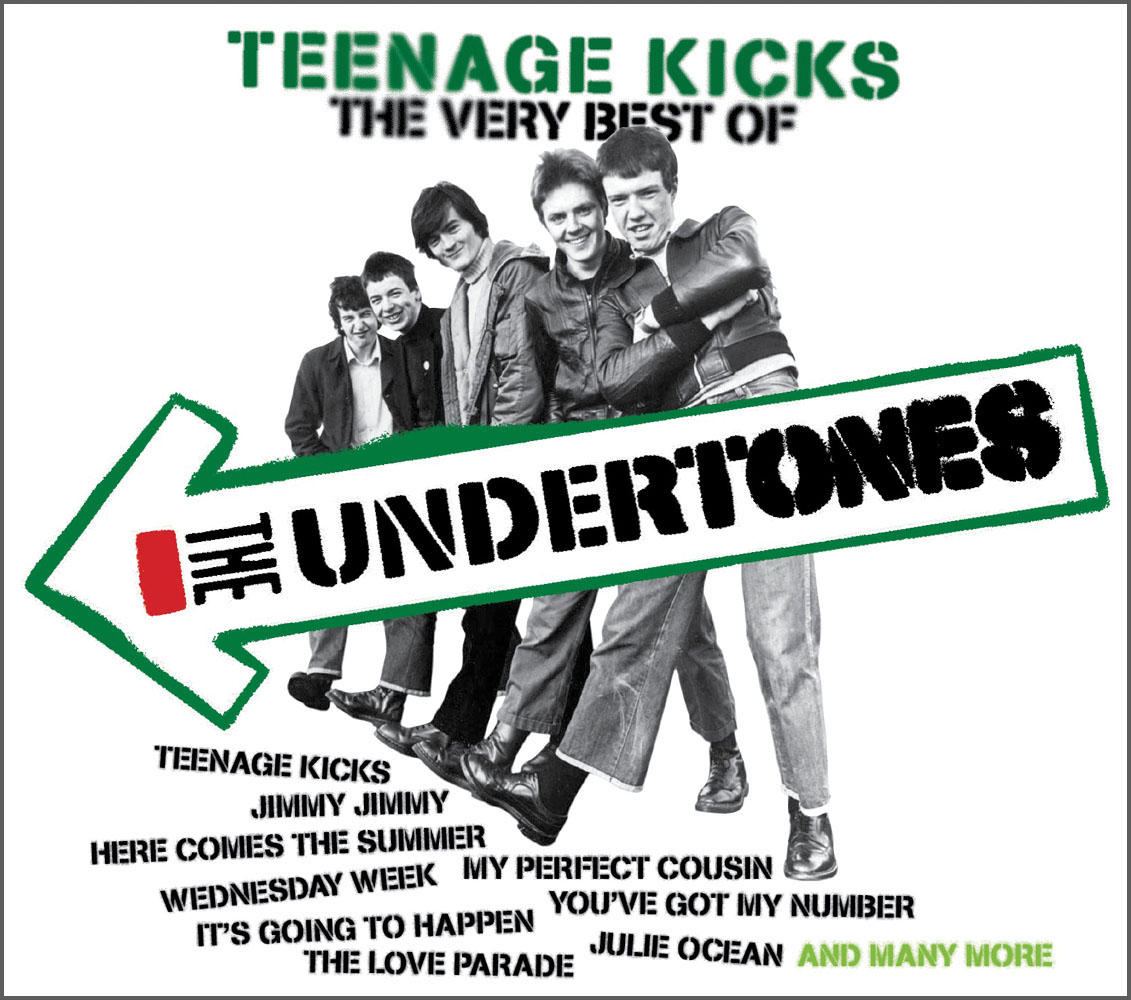 The Undertones announce London 2014 live date.

The Undertones have announced a new London gig for 23rd May at Koko.

Full details and a link to the box office to grab your tickets are to be found here...



Read more...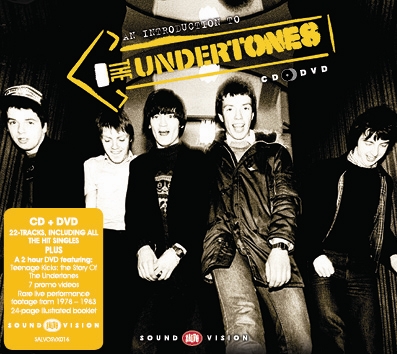 Undertones European tour dates

The Undertones have released their European tour dates.

June

15th - Pais Vasco, Andoain, Spain - Info

Pais Vasco - Free Entry - First Come, First Served - There are no tickets

July

13th The Village, Dublin, Ireland - Info - Tickets on sale from Monday 13th May

August

10th - Fête du Bruit, Landerneau, France - Tickets

24th - Solfest, Tarnside Farm, Cumbria, England - Tickets

25th - Galtres Festival, Easingwold, North Yorkshire, England - Tickets

31st - Rock The Docks Festival, Chamerstrasse 41, Zug, Switzerland

Rock The Docks - Free Entry - First Come, First Served - There are no tickets

September

1st - ISC Club, Bern, Switzerland - Tickets

15th - Eksenonfair Festival , Istanbul, Turkey - Info - Tickets

Click here to check out all of our Undertones albums

Click here to visit the official Undertones website

Read more...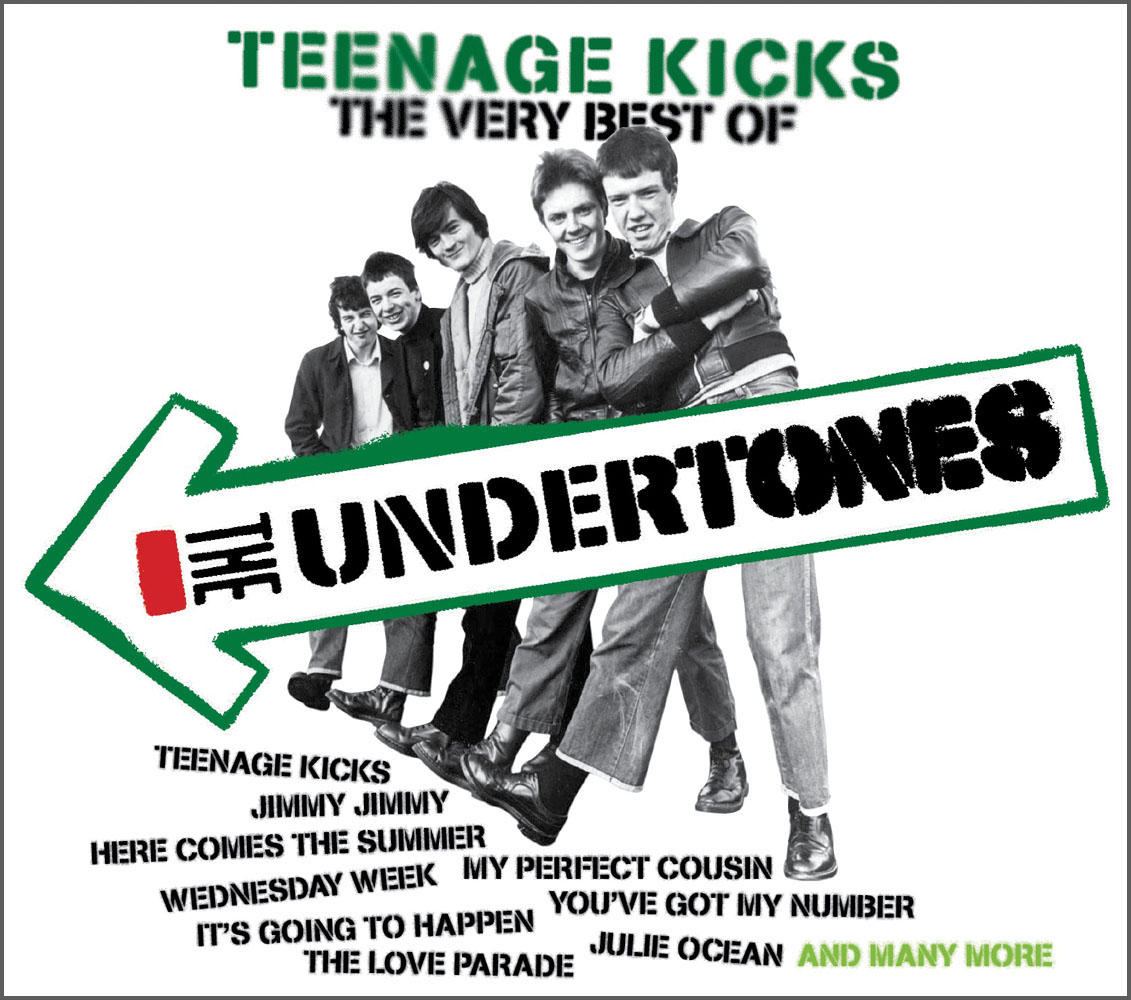 Undertones - Good Vibrations Film and Record Store Day Releases

The story of how the Undertones were first signed to Terri Hooley's legendary Good Vibrations label is told in the highly acclaimed Good Vibrations film out now.

You can see the BBC's One Show feature on Terri Hooley and the movie, including an interview with Undertones drummer Billy Doherty, here.

The band also have two new songs available - Much Too Late b/w When It Hurts I Count To Ten on a limited edition 7in vinyl single on the Flamin' June label. The single will be available as part of Record Store Day on April 20th - check here for more details.

The band are also undertaking a number of European dates this spring / summer including UK dates in London, Reading, Manchester and Wolverhampton - check here for full tour details.

Look out for loads more activity and promotion around the band as we celebrate 35 years since Teenage Kicks was first released. Full details of all USM title available here

Read more...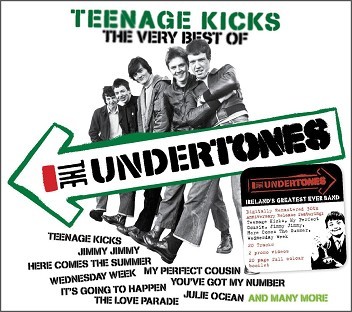 The Undertones - latest news

Check out all the latest news from The Undertones, including Michael Bradley's guide to Derry, details of a recent fundraiser gig with The Fall for the John Peel Centre For Creative Arts which is now available to view on Youtube and updates on 2013 gigs.

Read more...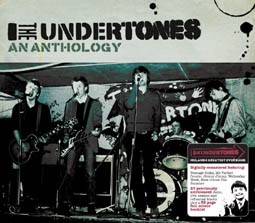 The Undertones and The Fall played ultimate John Peel fundraiser gig

On October 10th The Undertones played at Epic Studios, Norwich with The Fall. This was a fundraiser for the John Peel Centre For Creative Arts and was filmed. This highlights film features exclusive songs from the night and interviews with Michael Bradley and Paul McLoone. www.thespace.org

Read more...

Undertones announce December 2011 tour dates
Seminal Derry band The Undertones continue to celebrate their 35th Anniversary following the heavy demand for tickets for their April 2011 shows with more shows scheduled for December 2011. Like the April shows they will play their debut album, 'The Undertones', in its entirety and appeal for members of their original fan club to get in touch.
It's been a long road from their first show in February 1976 at St Mary's Scout Hall in Derry but 2011 has seen resurgence in interest in the band with shows in the UK, Europe and America.
As in April the band are keen to reacquaint themselves with members of their former fan club, the 'Rocking Humdingers Club', and have put out a Missing Persons Search. Mickey Bradley of the band said: ''We recently came across the original membership book from 1982 containing the names of the Rocking Humdingers and thought it would be good to see them again. The response in April was great and as some members could not make the shows we hope they will be able to this time."
This offer is not open to those who did come in April.
The band hope to hear from these long-time fans and has promised the first 50 who get in touch free entry into a show of their choice, a copy of 'The Very Best Of The Undertones' and a tour t-shirt. They should contact the band via at: andy@theundertones.com
Additionally the band's most recent two CD's the 2003 "Get What You Need" and the 2007 "Dig Yourself Deep" will receive their digital release in December 2011.
01/12/2011 Inverness Ironworks
02/12/2011 Darlington Inside / Out
03/12/2011 Lemington Spa The Assembly
04/12/2011 Portsmouth Wedgewood Rooms
08/12/2011 Gloucester Guildhall
09/12/2011 Leeds Cockpit
10/12/2011 Brighton Concorde

For more information visit: www.theundertones.com
The Undertones are:
John O'Neill – Guitar
Damian O'Neill – Guitar
Paul McLoone – Vocals
Michael Bradley – Bass
Billy Doherty – Drums

Read more...